On Wednesday, June 15, 2016 Worshipful David Estes was installed as Worshipful Master of Kosciuszko Lodge No. 1085.
<![if !vml]>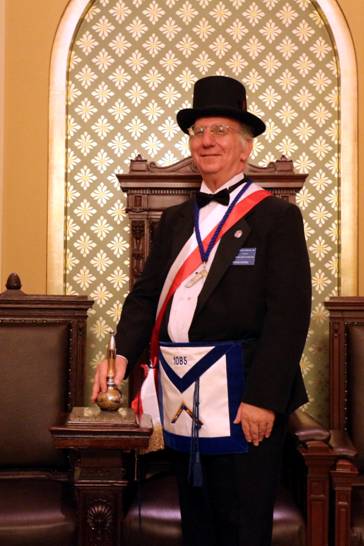 <![endif]>
            Brethren:
Our next stated communication will take place on Wednesday April 19st at 7:30PM in the French Doric room on the 10th floor of the Grand Lodge. The main business at hand will be the conferring of the Entered Apprentice degree on one worthy candidate.
If you are visiting this site for the first time I highly recommend visiting the "Publications" section of our web site, it is available to all of our members and guests.
Also, check the list of events sponsored by our Sixth Manhattan Masonic District in District news
Sincerely & Fraternally,
David Estes
Master
<![if !vml]>

<![endif]>
The list of elected officers of the Kosciuszko Lodge No. 1085 for the year 2016/2017
| | |
| --- | --- |
| Master - | David Estes |
| Senior Warden - | Michael Dervin |
| Junior Warden - | Sandy Quinones |
| Treasurer - | Janusz Krajnik |
| Secretary - | Steven Shaw |
<![if !vml]>

<![endif]>